Eskom-South Africa's crowdsourcing initiative -

Invitation to Electricity Industry Experts to support Eskom's turnaround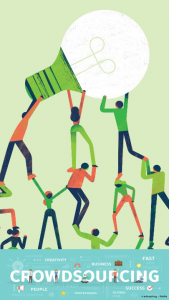 In recent months, Eskom has received an overwhelming response to its call for skilled personnel to come forward to assist in rebuilding skills and supporting the recovery of the business.
Since South Africa has a pool of skilled persons, the crowdsourcing of these skills may offer a unique opportunity for available and willing citizens to support Eskom to resolve its business challenges.
Crowdsourcing is the practice of obtaining information or input into a task or project by enlisting the services of a large number of people, either paid or unpaid, typically via a digital platform.
Eskom has since launched its crowdsourcing platform to allow it to supplement its existing skills base to help address its unprecedented operational challenges.
Crowdsourcing differs from recruitment in that it is triggered by specific technical challenges, is not linked to job adverts and it targets a talent pool that consists of specific skills i.e., 
Electricity experts with at least 10 years of related experience, as well as 

Professionally registered and experienced engineers, technicians, operators and artisans etc.
Crowdsourcing will allow Eskom to tap into this talent pool by creating a central database of these skills. Individuals who wish to be considered are welcome to apply by clicking on the link below. 
The crowdsourcing initiative also leverages partnerships with statutory and non-statutory bodies such as the Engineering Council of South Africa (ECSA) to ensure that Eskom can access the best candidates in the electricity supply industry, engineering, operating and related technical professions.
For queries or to find out more, contact the Eskom Crowdsourcing team at email: [email protected].  
Eskom looks forward to collaborating with South African citizens to address the current electricity supply challenges that the country is facing.