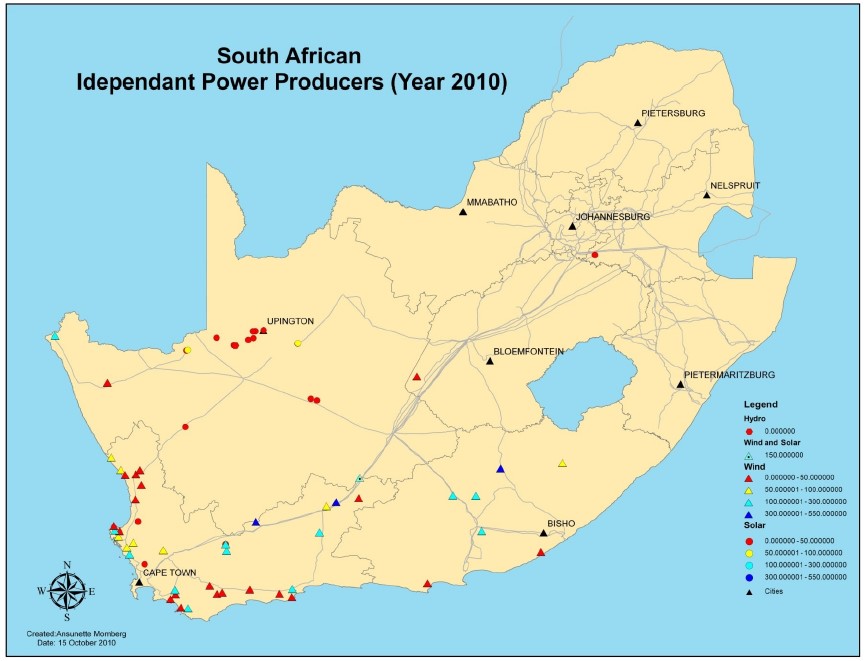 Generation Connection Assessment of the 2012 Transmission Network
(GCCA-2012)
Eskom is the biggest producer of electricity in South Africa; it is also the sole transmitter of electricity via a transmission network which supplies electricity at high voltages to a number of energy intensive customers and distributors. Eskom is a vertically integrated company licensed to generate, transmit and distribute electricity. The transmission licence provides that the planning of the transmission network is the responsibility of Transmission System Planning (TSP).
The purpose of the Generation Connection Assessment of 2012 Transmission Network (GCCA-2012) document is to provide an indication of the available capacity for the connection of new generation projects at the Main Transmission System (MTS) substations on the transmission network that will be in service by 2012. The values provided are not intended to be fixed specific connection capacities as each connection is unique, but rather to be used as a guideline to indicate the potential for connecting to a specific point on the transmission network.
In this version of the document only the available capacity at the MTS substations in the Western Cape, Eastern Cape and Northern Cape provinces are presented. The detailed studies that have been undertaken have only considered these provinces based on the significant potential for renewable energy (RE) generation in these areas and the timing of the REFIT process. Future generation capacity connection studies will be extended to include the rest of the country and the results will be published in a later version of this document.