A very big change is coming, and it will affect all of Eskom's prepaid customers' meters on 24 November 2024.
 A new series of electricity vending codes will be introduced to all meters in South Africa. This will ensure that the meter's key change code does not expire. Eskom is informing its prepaid customers that the lifespan of the current vending codes of meters will be expiring on this date. If you are an Eskom prepaid customer, you will need to take action to ensure that your meter keeps working and that you will still be able to top up your meter when you purchase your meter tokens.
Why is this happening?
All prepayment meters based on STS technology will stop accepting new credit tokens because of the expiry of these vending codes. This will mean they will stop dispensing electricity after the existing credit is used up, thus making the meter inactive. Each credit token has a unique token identifier (TID) encoded in the 20 digits to prevent token replay at the meter. The TID is referenced to a base date of 1993 and will run out of range in 2024 (known as the TID rollover event), thus causing the prepayment meter to stop accepting new tokens.
If your meter has not been recoded, it will not accept the tokens you have purchased, which means it will stop working. All prepaid meters must be recoded, whether you are an Eskom customer or a municipally supplied customer.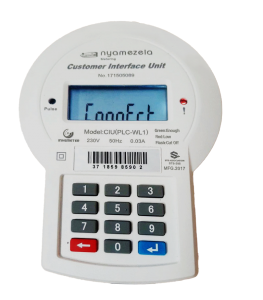 What do you need to do?
This programme is a customer DIY rollover. As a prepaid meter user, you will be guided on how to recode your own meter. It is very easy. Just follow three steps, and you are done!
Get your two key change tokens from your local or online vendor when Eskom prompts you that your area is active follow these steps
Video below demonstrates how to key-in your tokens
After keying in your recode tokens, proceed to key in any other tokens you may have received e.g. free basic electricity tokens.
Areas that are active in the roll-out
Various sections of Eskom's customer base will become active at different timeslots/periods to allow Eskom to assist customers if  needed. Please keep a close eye on communications from Eskom and your local media to find out when your area is ready for you to do your recoding.
Important! Your electricity tokens bought in advance will not work after your meter has been recoded.
Pre-purchased tokens will not work after you have recoded your meter. All tokens purchased before your meter is recoded must be loaded into the meter before recoding is done. Once the meter is recoded, the meter will reject old electricity tokens.
Where to get your key change tokens
When purchasing an electricity token, customers will also receive two 20-digit numbers. These tokens are made available when buying a recharge token and are accessible to all customers once the key change system goes live in their area.
Key change tokens are dispensed automatically from the vendors where you buy your electricity.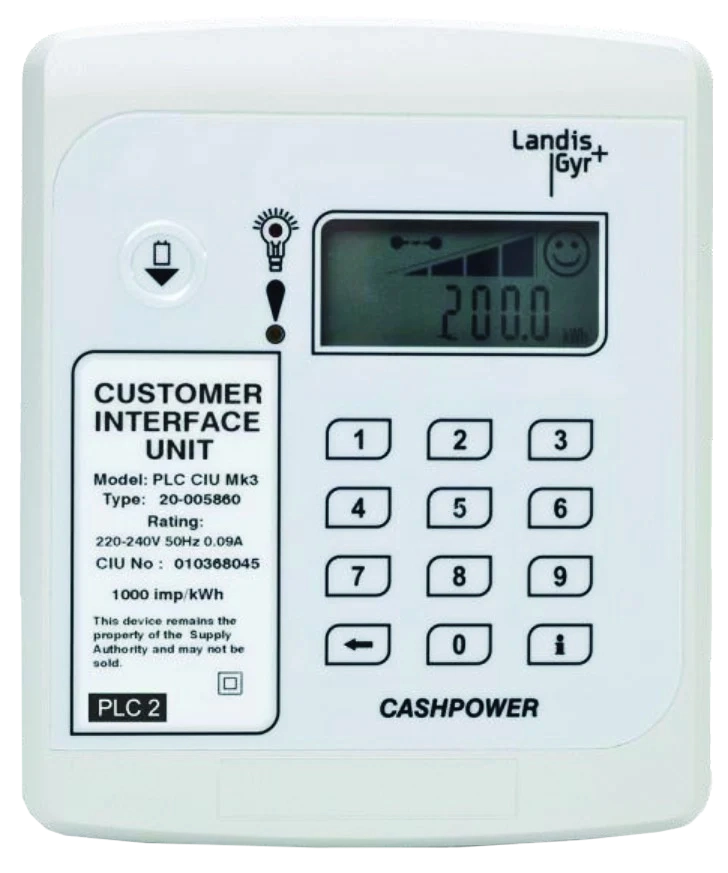 Your security is our priority
This is a DIY initiative. Eskom will not send a contractor to customers' homes. Do not let anyone into your home under the pretext that they want to help you recode your meter. No matter how convincing they may be, if you have not been told by a local media campaign, Eskom, or your local councillor to let someone in, you should not let anyone in. Criminals take advantage of these campaigns to gain access to community members' homes to commit crimes. Call the Eskom ShareCall number 08600 37566 if you are not sure of the identity of a person requiring access to your home.
Is there a charge by Eskom to recode your meter?
No, there is no charge for this recoding, and you should report it to Eskom if anyone wants to charge you to recode your meter. No Eskom staff member or supplier will come to your home to charge you for the recoding. Please report any such event to the South African Police or Eskom at 08600 37566. For more information on the worldwide key change rollover, go to www.tidrollover.com.
Questions you may have about this rollover