Alfred makes your interactions seamless, fast, socially distanced and safe! Eskom wants to minimise queues and delight you as our customer, and thus has launched Alfred the Chatbot. Utilising artificial intelligence to enhance and speed up customer service, Eskom customers can now report a power loss, get a reference number within seconds and get progress feedback on an existing fault – any time of day or night.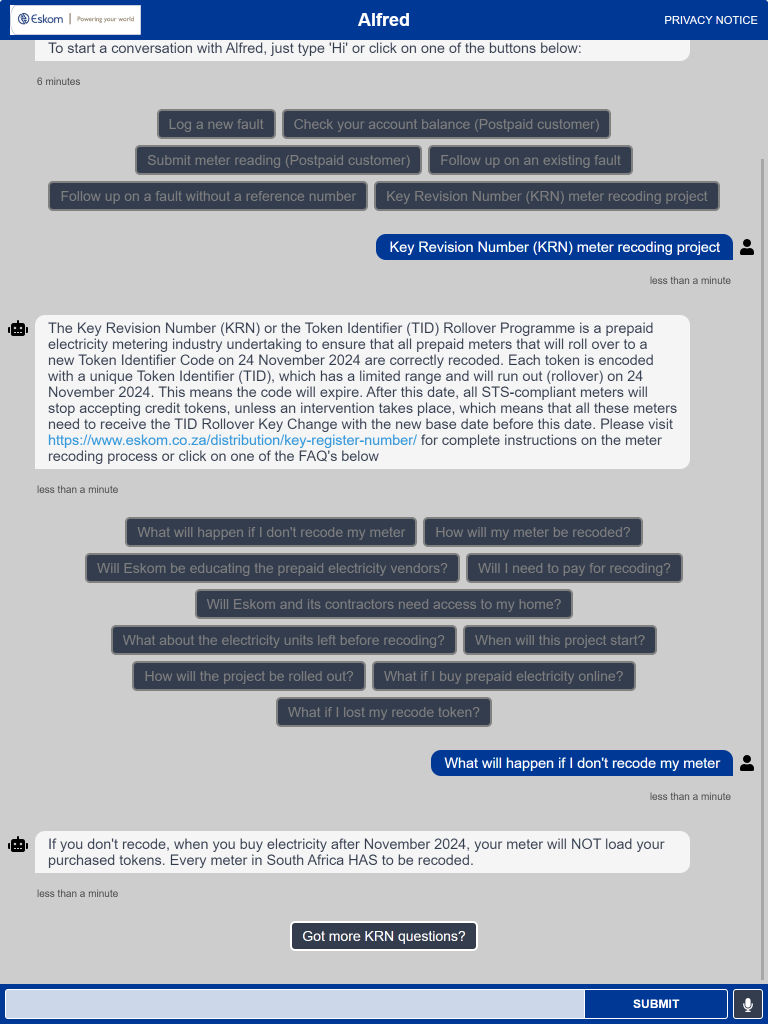 Alfred can be found on Eskom's main page,  or click here to start chatting to Alfred! You can also click on the Chatbot icon on the top menu.
Who is Alfred for?
Currently, if you are an Eskom customer you can chat to Alfred by using your account or meter number.
Alfred wants your meter readings! Make sure your electricity bill is accurate by submitting self-read meter readings to our chatbot! It's FREE and EASY! Connect with Alfred at https://alfred.eskom.co.za/chatroom/ and click on the METER READ button. 
This Chatbot allows you to log a power interruption in real time and provides you feedback on a previously reported fault. Alfred supplies you with a reference number for your interaction, allowing you to check back later to check up on the progress of your fault. 
We have great plans for Alfred, which include added services and the ability to provide better feedback. So keep an eye on this space! Download Alfred Chatbot brochure  here.
Alfred Chatbot "How to videos"
How to check your Account
How to submit meter reading
Eskom – helping customers cut queues and get service 24/7
Click here to access MyEskom Customer App.
Click here to access Eskom's Customer Service page. 
Any technical difficulties with any Eskom digital platforms can be reported to 

[email protected]

 
Looking for a fast and easy way to enjoy instant access to your Eskom information?  From balance enquiries and submitting your meter reading, to logging and tracking service requests and reporting power loss faults, the free MyEskom Customer App lets you take control, conveniently from the palm of your hand.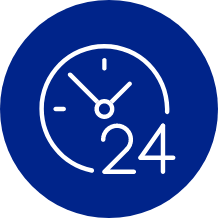 SAVES YOU TIME
With a host of handy features, the MyEskom Customer App instantly helps you skip the queues, and with a tap, get straight to the point. Enjoy less time doing admin, and more time enjoying life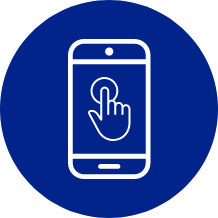 PUTS YOU IN CONTROL
Enjoy accurate bills, month after month, when you capture your own meter reading and submit it via the app. Forget the pen and paper, use the app at the meter and instantly send us your meter reading. Now that's convenience!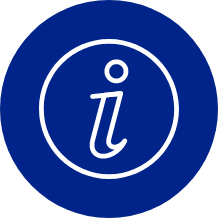 KEEPS YOU UPDATED
Our easy-to-use self-service app helps you keep track of the requests you submit via the MyEskom Customer App. Instantly receive your reference number and view the status of your request.
The power is in your hands
The MyEskom Customer App helps you keep tabs on what's important in your account. Simple and straightforward. Have a quick look at these videos to find out all you need to know.
How to register on the MyEskom Customer App
Not yet registered? No problem, our hassle-free step-by-step videos and PDF guides will have you up and running in no time.
How to register on the App: Eskom Account Holders
How to register on the App: Eskom prepaid account holders
Eskom account holders, here's how to register with a few quick taps
Enjoy access to your Eskom account, anytime, anywhere – straight from your phone. All you need to do is have your account number handy, launch the app and fill in your details. Register today and let the MyEskom Customer App take care of your electricity needs.
Eskom prepaid account holders, follow these easy steps to get started
Did you know that as an Eskom prepaid account holder you have access to the full suite of features on the MyEskom Customer App? Remember to have your prepaid meter number on hand, open the app, fill in your details and start enjoying convenience at your fingertips.
Life made simple with the MyEskom Customer App
Packed with features to compliment your on-the-go lifestyle, our app is designed to streamline the way you manage your electricity requirements.
Join the MyEskom Customer App today! Download our free app form the Google Play Store or the App Store
In order for you to register and use this App your cell phone number must be up to date on Eskom Systems.
For any technical problems with regards to the MyEskom Customer Mobile Application Please forward all Emails to  

[email protected]

     
This application requires an active internet connection.
All access and use of this application is subject to and governed by Eskom End User License Agreement, Terms and
Conditions and Privacy Policy available at 
www.eskom.co.za

Common prepaid meter error codes you can clear yourself
A prepaid meter sometimes loses connection to its counterpart meter "stubby" outside in your yard. Or you may get an error message because your household is drawing too much power. Or you may have accidently tried to load an old token. There are numerous instances where an error message may appear on the console of your meter, but know that often you can clear these errors yourself, without having to call Eskom, get a technician out or to replace the meter.
And here's how! Save this page or download it for future use. Stick it up near your meter and never be without power due to an error code again.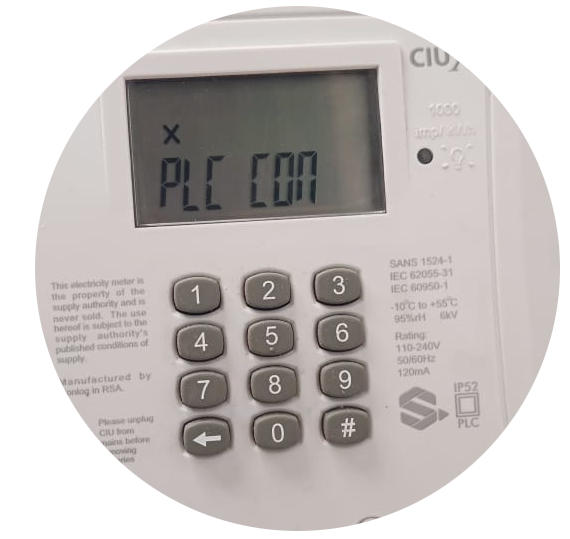 How can you clear this error
….30….,Conn-_FAIL or E07.
This error indicates a communication connection problem between your keypad and the meter outside your home. Here is what to do. Plug the keypad into the electrical plug closest to the meter and ensure that all the switches are in the "off" position. EXCEPT THE PLUG SWITCH WHERE DEVICE IS PLUGGED, THAT SHOULD BE ON You also need to ensure that the keypad's batteries are still good and don't need replacing. they are not re-chargeable. Reset your meter by pressing i or the BLUE or # button, this is needed to ensure the 2 parts of your meter initiate connection again. This action should reset your meter.
Please note, this error is not a technical error and you should never insist a technician comes out for this. This error does not need electricity, so it does not help to take the meter to a neighbours house to test.
This error indicates that the keypad is busy connecting to the meter. Please wait up to 30 minutes for the connection to complete.
This error indicates that the token you entered has been used before. Please load a new token or purchase.
This error indicates that your meter has been overloaded with too many electrical appliances. Please switch off all appliances for 30 minutes and wait for the meter to reset. Please also consider using less appliances at once as well as upgrading your supply.
This error indicates that your meter has not been activated. Please enter the token 55555 to activate the meter.
This error indicates that your meter has not been initialised. Please enter the token 1275 4194 1448 6450 5970 to activate the meter.
Your meter has locked out your token from being entered.
This could be because you have exceeded the limit of your current power supply, as a result of using too many appliances. You will not have power while you have this error. You will need to wait for this message to clear. Please use fewer appliances at the same time.

You need to replace your batteries in your meter.

Your meter has a technical problem.
Unfortunately you cannot clear this message, you need to contact Eskom 0860 Eskom.

CIU not paired to any meter.
You need to punch in your meter's serial number on the meter keypad to pair the meter inside the house with the meter outside the house.
Your token is invalid or has not been authenticated.
Unfortunately you cannot clear this message, you will need to contact Eskom at 08600 eskom.
Videos to help you to clear your prepaid meter errors