Independent Power Producer
South Africa has a growing need for greater power system capacity. The Department of Minerals and Energy (DMRE), in collaboration with key stakeholders, looked at various options for alleviating the crisis, including increasing and accelerating the participation of Independent Power Producers (IPPs) in the energy sector.
The private sector is participating in key initiatives such as the Government's Renewable Energy Independent Power Producers Procurement Programme (REIPPPP), which focuses on using public-private partnerships with independent power producers to develop sustainable energy facilities.
The introduction of private sector generation thus has multiple benefits. It will contribute greatly to the diversification of both the supply and nature of energy production, assist in the introduction of new skills and capital into the industry, and enable the benchmarking of performance and pricing.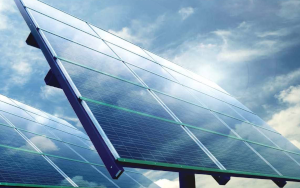 Country programme and projects