Renewable energy utility solution
The Renewable Tariff Pilot Programme
Eskom is creating a renewable energy utility solution to assist in delivering on customer's renewable energy commitments without customers having to procure renewable energy through Power Purchase Agreements (PPAs) or installing own renewable plant at huge capital costs. The Renewable Energy Tariff pilot will allow customers to be able to source up to 100% of electricity from Eskom's renewable sources that are considered "green". Eskom is offering the opportunity to our customer's to participate in the in this pilot.






Simplistic short-term green power purchase.
How is the Renewable Energy Tariff Pilot designed?
The renewable energy pilot tariff will be a premium on the existing tariffs rates. The tariff is designed as a declining block tariff, where the more green energy a customer purchases (as a percentage of total consumption), the lower the rate. The structure of the tariff has ten pricing blocks (above the standard tariff charges), with each block representing the percentage usage of green energy by a customer. The blocks are in increments of 10%. For example, if a customer converts between 1% and 10% of their electricity consumption, it will cost an additional 25c/kWh, while between 90% and 100% will be an additional 5c/kWh on top of the standard tariff rate per kWh.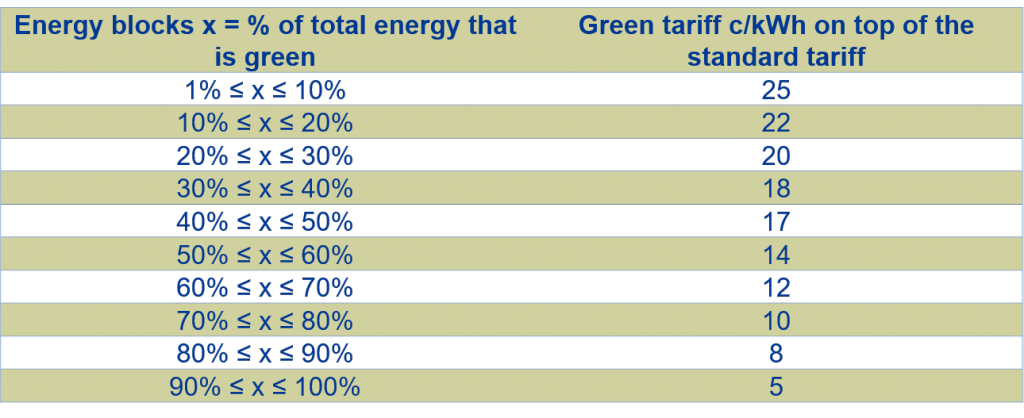 When is the pilot programme available?
Eskom's renewable Energy Tariff pilot programme will last for a two-year period starting from 1 April 2021 to 31 March 2023. After the pilot is concluded, Eskom will consider the viability of introducing this as a standard tariff offer to customers.
Any Eskom customer whose electricity account is up to date can subscribe for the Green energy tariff pilot. Simply contact your local energy advisor for additional information and assistance, or email our project manager by clicking the button below. Your energy advisor can also guide you in developing a renewable growth strategy, enabling you to take advantage of the benefits of renewable energy. Eskom will require an amendment agreement to be signed to participate in the pilot.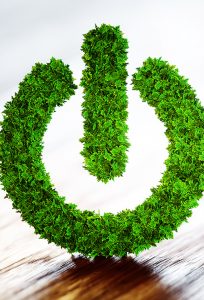 Frequently Asked Questions on Renewable energy