What is Notified Maximum Demand?
The
impact of a sudden spike in demand on the electricity network, and Eskom's ability to effectively deal with the increase in demand, can put the electricity supply at risk and result in supply interruptions. This comes with the risk of power outages, which are not only inconvenient, but could have a negative impact on customers connected to that specific line of supply.

To minimise this risk, the
Notified Maximum Demand
(NMD) of your supply is set in place and is stipulated in your Eskom electricity supply agreement contract.


Your NMD is the reserved capacity for your operations to provide for the maximum power demand requirements during all time periods.  Your NMD should not be exceeded unless agreed upon with Eskom. We use this to ensure that the network is capable of delivering a stable supply quality to all customers.


Unfortunately, you may exceed your NMD when your production equipment is not scheduled to operate at the scheduled times, or if productivity increases due to growth.
It is important to note that, should your business have multiple points of supply connected to a point of delivery, your NMD will be the sum of the maximum demands for all of the points of supply connected to the point of delivery.
Your energy advisor will be able to help you, at no additional cost, to reduce possible NMD charges. View pdf brochure (242 kB)>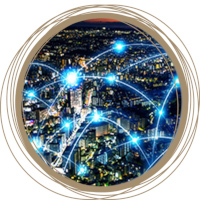 Solutions to avoid NMD fees
When you exceed your NMD, an excess network access fee is charged depending on your tariff type. This is calculated by multiplying the amount exceeded (kVA) above your NMD by the number of months you have exceeded it over a rolling 12-month period. You can, however, avoid or minimise the excess network access charges by employing any of the following solutions:
Tailor-made services to assist you in optimising your energy use