Calib Cassim Chief Financial Officer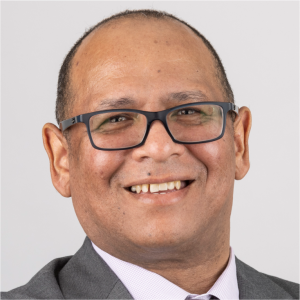 Calib Cassim is the Chief Financial Officer (CFO) who leads and oversees all aspects of the company's financial strategy. He is a qualified Chartered Accountant and also holds a Masters degree in Business Leadership (MBL). In his permanent role at Eskom, he is the General Manager for Financial Planning and Economic Regulation responsible for price application for electricity prices to the National Energy Regulator of South Africa (Nersa).
In this role, he provides strategic guidance to Eskom's Executive Committee and Board on key regulatory issues on long-term financial plans and Economic Regulatory strategy, amongst others, in accordance with Nersa's various pricing mechanisms.