Liquid Gold Africa tops the manufacturing sector at Eskom's 2021 Business Investment Competition awards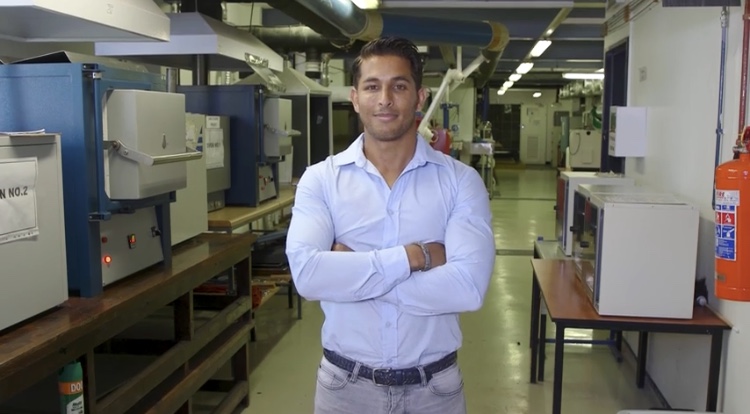 Liquid Gold Africa took first prize in the manufacturing category of Eskom's 2021 Business Investment Competition (BIC), followed by AGP Manufacturing in second position, and Ludada & Associates Orthopaedic Services in third place. The results were unveiled during a virtual awards ceremony held on 14 December 2021.
Liquid Gold Africa operates in the water and sanitation space and specialises in the design and manufacture of unique waterless urinals to help recover valuable nutrients from urine for reuse in the agricultural space. "What has set us apart is our ability to offer our clients, end-users and the environment a unique sanitation technology that recovers not only nutrients, but water from the processes we use. We are also passionate about being able to create jobs in a struggling industry. "Although we had a tough year due to Covid-19, we were able to grow and participate in the BIC, which marked a critical milestone for us. We look forward to the access to markets and networks and the opportunities this will open up for us," said Orion Herman, Chief Executive Officer of Liquid Gold Africa.
Based in KwaZulu-Natal, runner-up AGP Manufacturing produces automotive and allied component parts, including plastic injection moulding and pressed metal parts. "I'm extremely passionate about innovation, and my biggest aspiration is to see South Africa's automotive and allied industries being self-reliant in their manufacturing and supply chain activities. The prize money will assist with our move to a bigger factory in January 2022," said Albert Lubisi, founder and Chief Executive Officer of AGP Manufacturing.
Ludada & Associates Orthopaedic Services manufactures and supplies assistive devices including prosthetics and walking aids, for people with disabilities. "Being a finalist means people see value in our efforts. What keeps me inspired is seeing someone come into our premises on a wheelchair, then later walking on their new prosthetic legs. That is special," said founder, Ncedo Ludada.
The sector winner took home R131 250, with the 1st runner-up receiving R75 000 and the 2nd runner-up winning R50 000.
Eskom realises the important role SMMEs play, not only towards the country's economic recovery plan, but also in the attainment of the broader goals of economic transformation, job creation, and poverty alleviation.  "It is encouraging to see such innovation from our entrepreneurs. The level of professionalism with which these businesses are run gives us confidence that the country is on track to producing the 11 million jobs anticipated by our National Development Plan by the year 2030," said Nthato Minyuku, Eskom Group Executive for Government & Regulatory Affairs.
"Eskom acknowledges its developmental role as a state-owned enterprise and endeavours to sustain and, where possible, intensify efforts to assist small businesses in whatever way we can through initiatives such as the BIC," said Cecil Ramonotsi, Eskom Development Foundation Chief Executive Officer.
ENDS
For media enquiries, contact;
Madelline Kadzinga
Foundation Project Marketing and Communication Manager
Eskom Development Foundation
Telephone: +27 76 724 5795
Email: [email protected]
Find us online:
Facebook: ww.facebook.com/EskomDevelopmentFoundation
Twitter: @eskomfoundation
Instagram: @eskomfoundation