Installation of prepaid split meters resumes in Dlamini, Soweto
Tuesday, 1 February 2022: Eskom has resumed with the installation of prepaid split meters in Dlamini, Soweto under the heavy guard of armed security officials. The power utility returned to the area yesterday, 31 January 2022, after being chased away and prevented (by the community) from resuming with the project. To ensure the safety of its employees, Eskom arranged for their protection while they operate in Dlamini. This, despite engagements with the community and its leaders.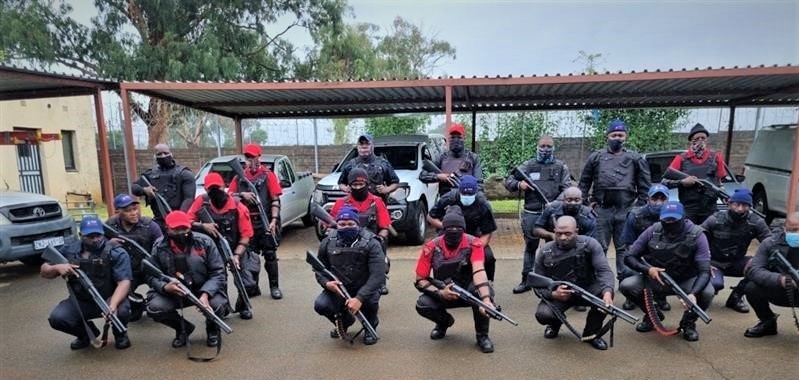 Eskom employees in Gauteng are often assaulted, intimidated and placed in extreme situations such as being held hostage by some community members. This harassment and intimidation is also experienced by the power utility's employees while driving and operating in the field across Gauteng. This display of aggression and violence by communities sometimes leads to employees suffering from post-traumatic stress disorder, depression and anxiety. It also results in delays in repair work and project completion, further extending the period that residents spend without electricity. These challenges not only affect the security of supply for paying customers, but also contribute to increased energy and revenue losses, as well as increased operational costs. Eskom replaces mini-substations and pole-mounted transformers on a regular basis due to overloading caused by illegal electricity related activities. 
"To address all these challenges, we will continue to convert customers from post-paid to pre-paid in order to empower our customers to take control of their consumption, and to ensure that they pay for the electricity that they use. Our employees and contractors' safety remains our biggest priority and a major concern. As such, no urgency of work will justify exposing them to potential risks. Our services will be withdrawn in areas where the safety of our employees is threatened. We request communities across Gauteng to partner with us and refrain from threatening our employees as we work towards improving the lives of the people in the province", says Mashangu Xivambu, Gauteng Maintenance and Operations Senior Manager.
ENDS